February 2019
1. Elbe-Internationaler Gesangswettbewerb

01. Feb. - 03.Feb. 2019 Rudolf Steiner-Haus Hamburg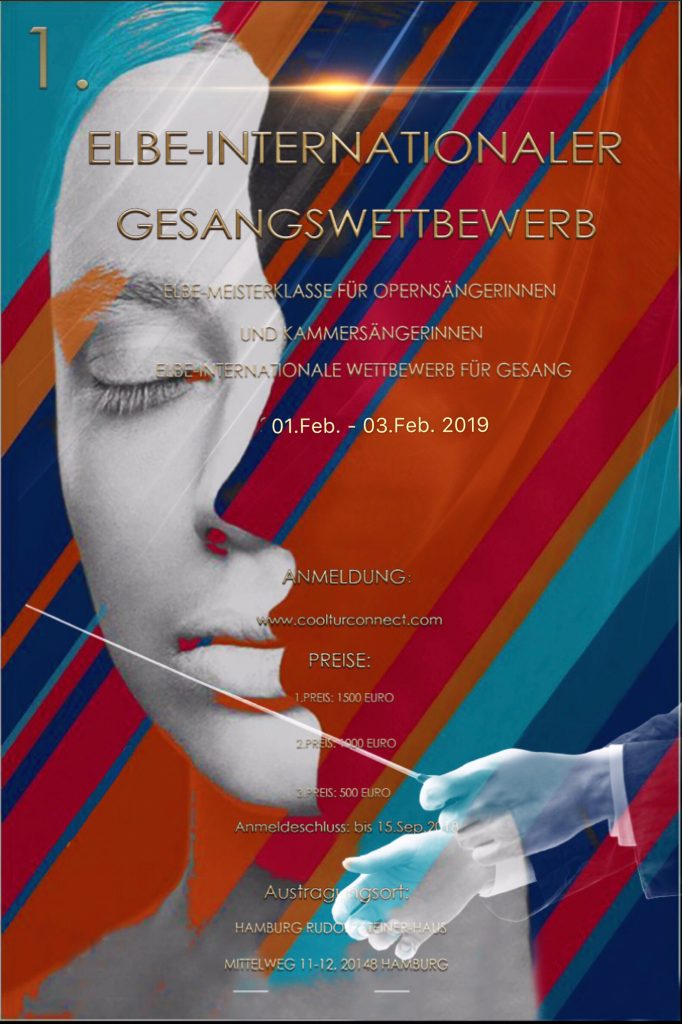 Concert Langenberg 2012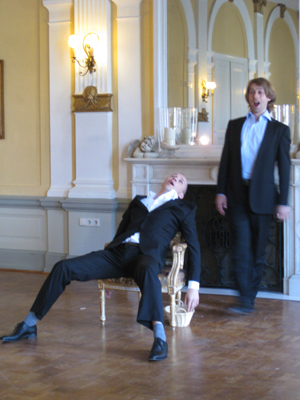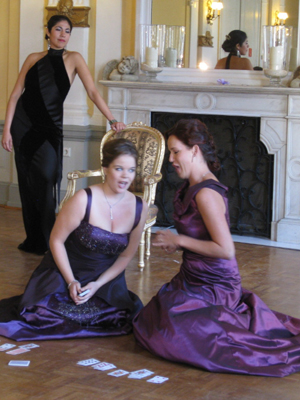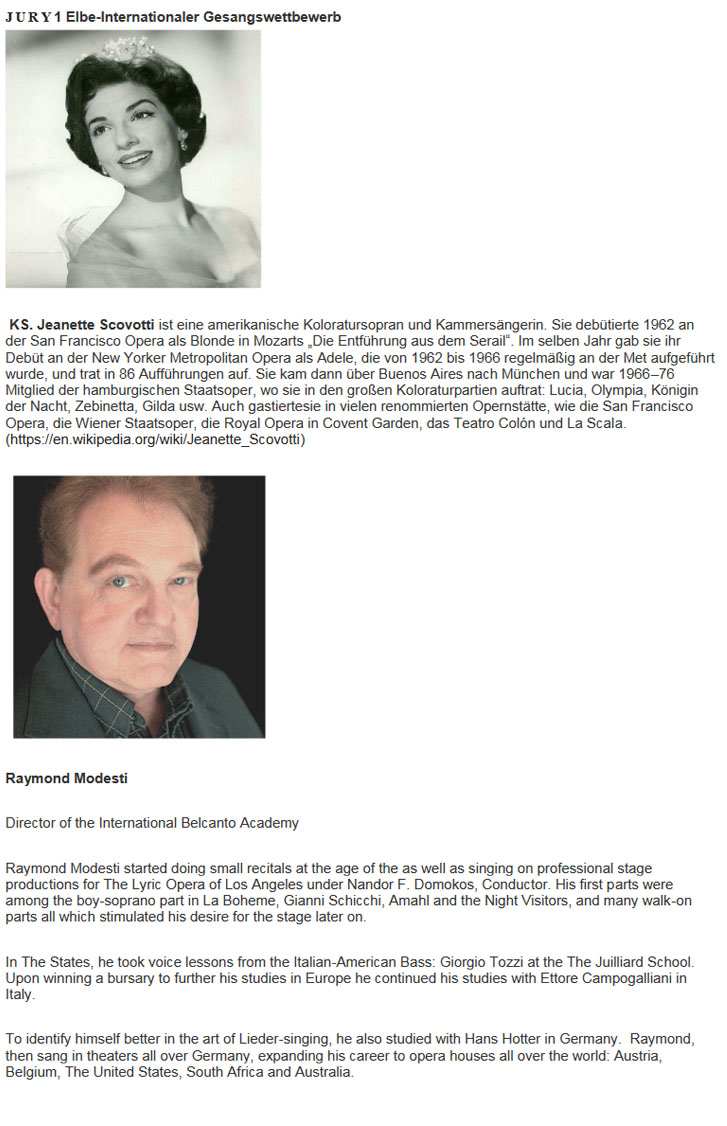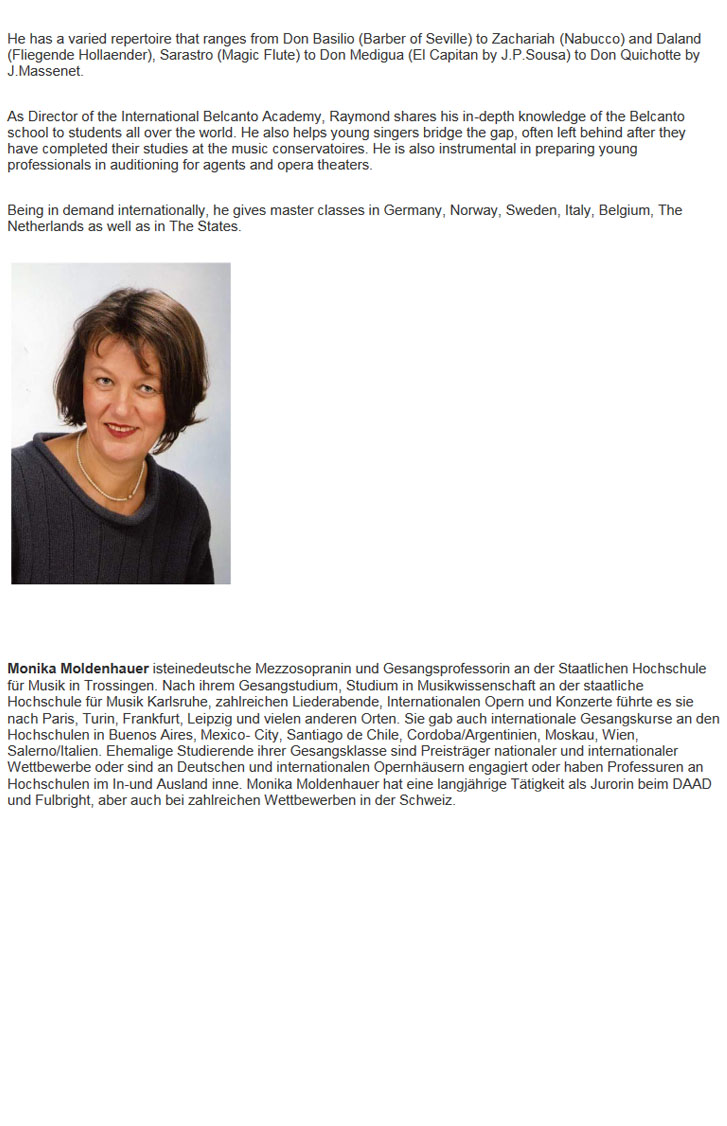 Upcoming event 2018

The upcoming IBA Summer course 2018 will entail three weeks of intensive training.
The course will include:
individual voice lessons, drama training, audition training(by a professional agent),
REhearsal with conductor and musical ensemble, staging and role study of the opera
Romeo and Juliet by Gounod (sung in French).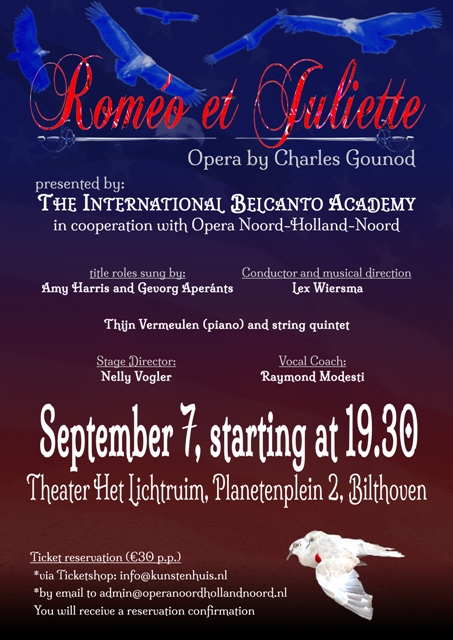 Upcoming events 2017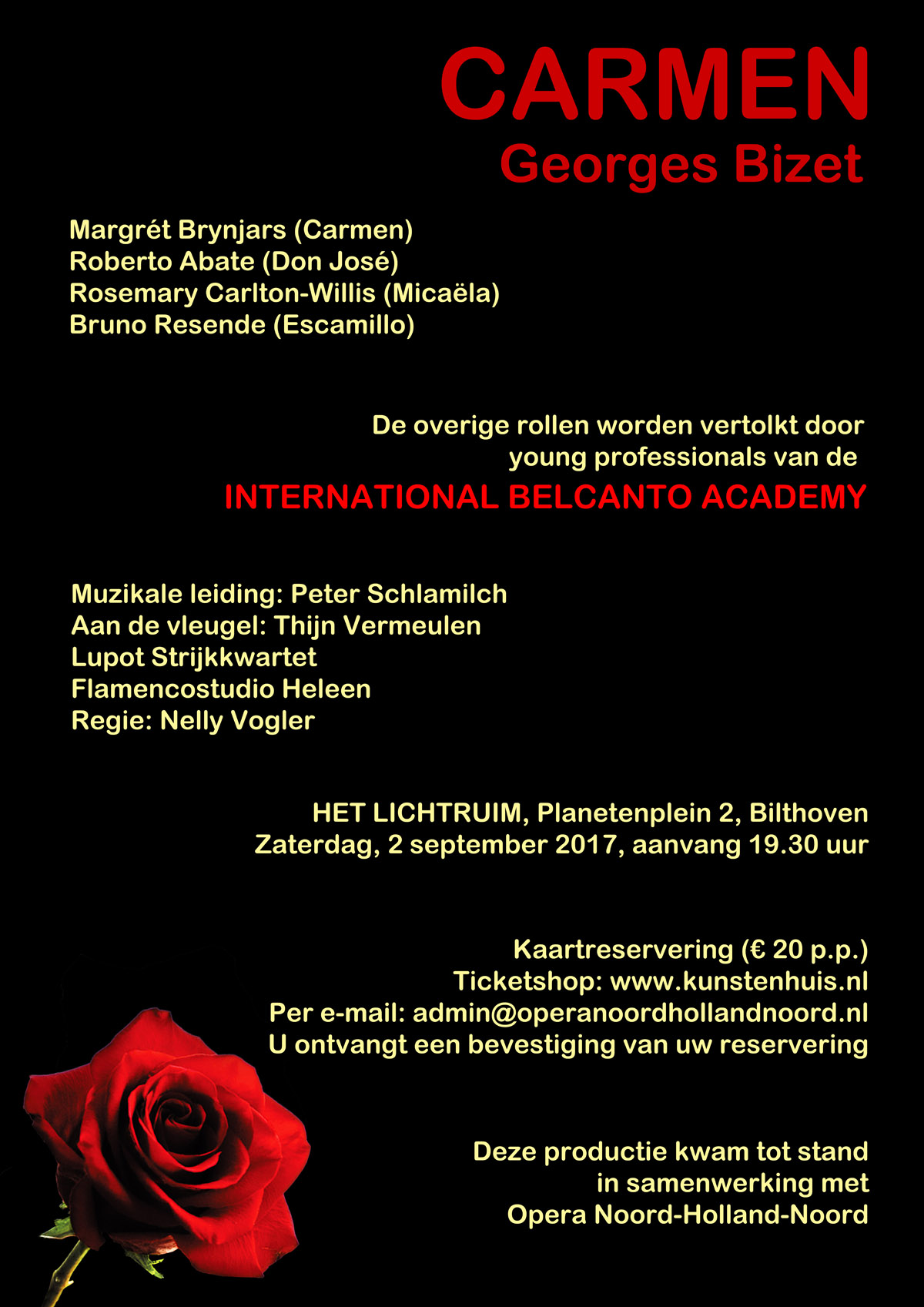 International Belcanto Academy
July 2016 Summer course and semi-staged performance of Massenet's "Werther"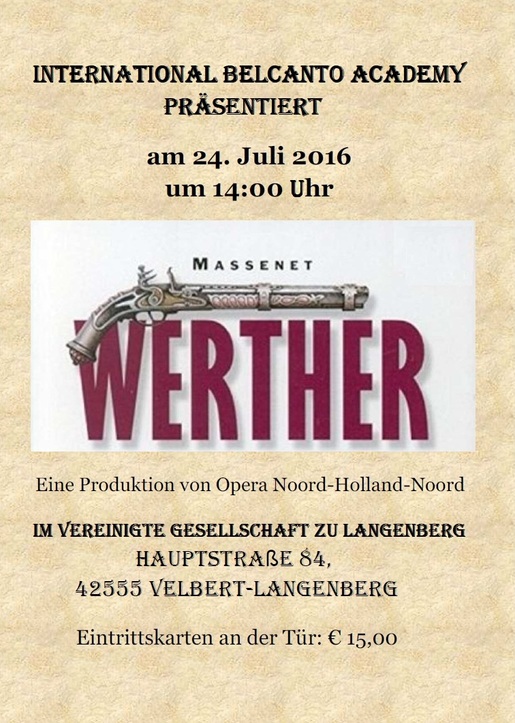 a two weeks course consisting of voice lessons, role-study, acting, audition information and
a semi-staged performance with piano accompaniment
Roles to be cast are:
| | |
| --- | --- |
| Charlotte | Mezzo-soprano |
| Sophie, her sister | Lyric-soprano |
| Werther, a young poet | Tenor |
| Albert, betrothed to Charlotte | Baritone |
| Le Bailli, Charlotte's father | Bass-Baritone |
| Schmidt, a friend of the Bailli | Tenor |
| Johann, a friend of the Bailli | Baritone |

Venue: Gästehaus/Jugendherberge-Velbert,Germany
full board & lodging- €1490.

for application: please see application form and send your CV and Mp3 or video link.

For further info please send to: admin@internationalbelcantoacademy.com
News- Announcing our upcoming production of Werther in Germany
The International Belcanto Academy works with young upcoming professionals as well as with 'established' international opera singers. We are therefor especially proud to announce that International opera singer , Andrew Richards will portray the role of Werther. The other lead role of Charlotte will be sung by Icelandic Mezzo, Margrét Brynjarsdóttir.
Supporting cast will be sung by:
Rosemary Carlton-Willis as Sophie.
Samuel Namotte as Albert/Johann.
Luke Mitchell as Schmidt.
As in the previous two years this will be a co-production with Opera Noord.
Tickets can be obtained at the door. July 24, 2016 in Velbert-Langenberg, Germany

Production of Werther in collaboration with Opera Noord.
Andrew Richards-Tenor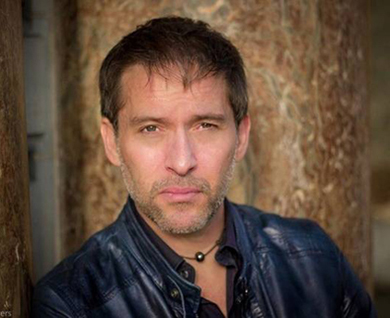 Margrét Brynjars - Mezzo