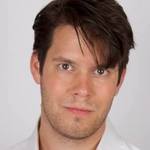 Tim Maas - Bass-Baritone
I truly recommend lessons with Raymond! He is teaching a great bel canto technique and is a patient and very kind teacher. He is always there for you! I found my voice with him and am very grateful for that!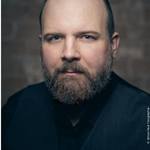 Krebs – Bass
If you're looking for someone to help you with your voice, I recommend lessons with Raymond Modesti. For an uncomplicated, balanced chiaroscuro approach, Raymond has the right method and he worked with Ettore Campogalliani who was the same teacher who worked with Pavarotti, Freni...Ghiaurov etc.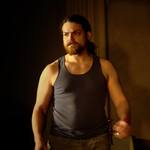 Roberto Francesco – Lirico spinto Tenor
Raymond is a wonderful technician and has a wide knowledge of all things vocal. I really enjoyed my time spent in Holland working with him on Don Jose.
I look forward to working with him in the future.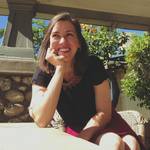 Amy Harris – Soprano
Raymond is a fantastic teacher and I've been lucky to work with him the last two summers! He is able to take difficult coordination's and simplify them with immediate results. Raymond clearly communicates how to achieve bel canto technique for any voice type and I'd recommend him to anyone looking for lessons. He's also a wonderful, warm person. Hoping to visit and take a few lessons when I'm in the NL. In the meantime, I'm enjoying fb posts where he further explains/explores bel canto technique!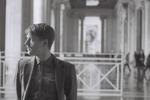 Mikkel Fjeld Skorpen – Tenor
Raymond really knows the workings of a healthy voice and he single handedly helped me to get into an opera school by guiding me technically- he is an amazing teacher with immense knowledge.
It was he, who helped me to get my high D!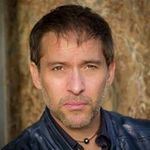 Andrew Richards - (Lirico spinto Tenor)
I have found working with Raymond to be one of the most rewarding experiences.
He is a graceful and humble person who seeks to teach, not preach. I have seen him work with a myriad of different type of singers and cut through the particular challenges each of us must address. He does not have a wildly dogmatic method, but rather one that gently guides a singer toward vocal health and old-school aesthetics of buoyancy, freedom and focus, he teaches economy and efficiency where "more is less" not "more is more."
He is true to his beliefs that singing should be beautiful and free, and refuses to rely on quick fixes and band-aids to achieve it. There is real wisdom in his patient approach.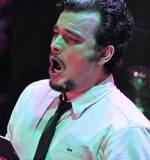 Bruno Silva Resende - (Baritone)
When I first met Raymond in 2015, I was most impressed by his deep knowledge of the vocal arts as well as by his passion for technique. His approach to singing is very physical and 'bel canto' oriented; uncomplicated and yet efficient. With a heart as generous as his voice, he takes pleasure into guiding his students into this marvelous (but hard) path of understanding and controlling their voices. In a time where 'vocal experts' seem to pop up everywhere with the most 'diverse' methods. it is a breath of fresh air to find someone who really understands the good and old 'bel canto' technique.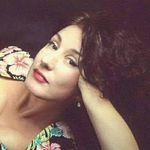 Lotte Bovi - (Mezzo Soprano)
I started studying with Raymond while struggling with too much forcing in my tongue, my jaw and my whole body, which caused problems in my lower and upper passagio. Due to his focused patience, his joy and quiet guidance he has put me back on the track again with some very efficient exercises. He really knows the voice and its problems, he hears exactly when the voice is not in balance and helped me in a very clear way and with a ''simple '' and very effective approach,. i.e. It is working on the body and breath support but also working on vocal lightness and so not making the voice unnaturally heavy. Already in a few month I have the feeling my voice is much more balanced, my lower passagio is now a nice ''voix-mixte'' and my upper range has increased notes I have never sung. I have much more confidence in my singing and feel very happy I have met Raymond on a moment I was almost about to give up. My voice is starting to be ''whole'' again. For me vocal happiness is personal happiness. Thank you Raymond for your wonderful guidance!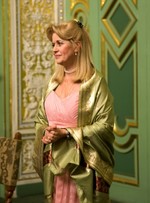 Irina Zuboff - (lyric soprano)
I feel very blessed and grateful to be able to work with Raymond. His knowledge of Belcanto singing technique and the body connected voice is very profound. From the beginning on he stabilized my self confidence in never telling me what I did wrong, but what I could make even better. Already after some lessons I realized that my voice had become fuller and more grounded. Now, after two years of working with Raymond I really can reap the fruit of this work. I regard him as one of the best teachers I ever had.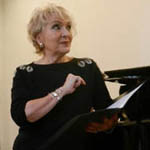 Nelly Miricioiu
Just came across of one of your students dear Raymond and I was very pleased and impressed of the knowledge you install, based in the Italian Belcanto school... Bravo and good luck!!!



Matthew Mark Marriott - (Voice teacher at the Oslo Opera Academy)
As a teacher myself, I see Raymond as a friend and great mentor. He has a wealth of experience as both a performer and teacher. I have been lucky to inherit some of Raymond's students over the years from the Netherlands to the Opera Academy here in Oslo, Norway. They have all come to me with a solid grounding of vocal technique and knowing the use of their breathing and support .He is as a teacher encouraging, patient and inspiring and highly committed to the art of teaching and has great talent and passion for it . Backed up by his extensive knowledge. He is a true advocate of the Italian bel canto style and without hesitation, I recommend him highly as a voice professor.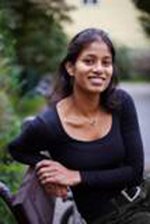 Meneka Senn - (Soprano)
Raymond Modesti is a true vocal coach who gives everything in his power to help young aspiring opera singers to get the best out of their natural voices. Not pushing them into an 'idea', he will always coach the singers to keep their voice healthy. This approach has been very successful for myself and many of my colleagues. Not only does he knows everything about the bel canto technique, he can explain it so well, you honestly feel your are moving forward after every lesson. Every week I walk out of my lessons with a smile on my face.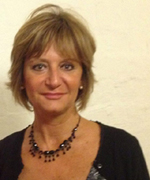 Nicoletta Olivieri (Pianist and Artistic Administrator)
Raymond is a wonderful Voice Coach and I had the pleasure to work with him as Pianist Accompanist. He is a lovely person too.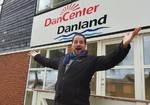 Dan Reem –lyric Baritone
Raymond, I am very thankful that I have had the opportunity to work with you in person, as well as per Skype these past few months - I wish I had done it even sooner! I am looking at times when I can book another trip out there to learn even more from you. You are a natural teacher, and I find it remarkable how you are able to communicate the intricacies of the belcanto technique in such an easily understandable and accessible way.
Anyone would be doing themselves a great favor to spend some time learning from you.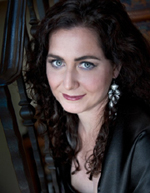 Michelle Mallinger - (Classical singer at self-employed)
Raymond is a creative and professional vocal coach who is dedicated to his art and students!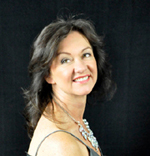 Sheila Conolly - (Freelance lyric soprano)
It is always a pleasure to hear Raymond's beautiful voice or watch him teaching with a full legato and flowing Bel Canto technique. I particularly admire his warm encouragement for young professional singers, helping them reach their full potential.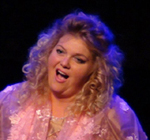 Annelies Prins - (Opera/concert singer soprano)
Raymond is a great teacher and specialist in Italian opera repertoire. With great pleasure, I've taken part in a master class given by Raymond in Amsterdam. In addition, he is a very nice person.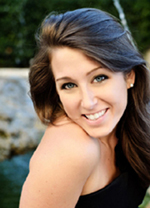 Caroline Bruker - (Coloratura Soprano)
Raymond Modesti is a wonderful teacher and mentor. He truly cares about the education and wellbeing of young singers. He focuses on the bel canto technique, which is important for every singer. Raymond is very warm hearted person and a joy to work with.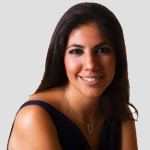 Itzel Trejo Medecigo (Mezzosoprano, opera Singer, Independent Artist)
Raymond Modesti is a very professional coach and teacher, with a vast knowledge about opera and opera singing. A person who gives motivation and inspires confidence to let young singers develop.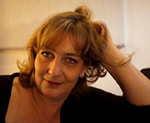 Maria de Moel Raymond
Modesti is a skilled bass-baritone and an enlightened teacher, teaching solid Belcanto technique.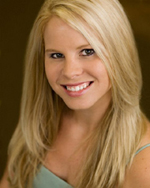 Amanda Key - (Coloratura Soprano)
Raymond Modesti is a wonderful vocal coach and teacher with abundant knowledge of how the voice works according to the traditional Belcanto technique. Since he has this profound understanding of the Italian way of "beautiful singing", Modesti has been working with many young aspiring opera professionals to help bridge the gap between conservatory studies and the professional world. Many of his students have flourished from his teachings, and it is truly remarkable to see and hear the positive results.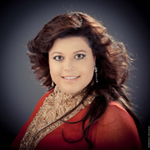 Marion Roberts - (Dramatic Coloratura Soprano)
"The test of the artist does not lie in the will with which he goes to work, but in the excellence of the work he produces." --Thomas Aquinas And with these words I sum up the teachings and results of Raymond Modesti as a Voice Teacher and Mentor.
I met Mr. Modesti two years ago when I was in a period of tremendous turmoil in my career and voice fach. My voice was developing into much more and I had no idea how to handle this change.
I still consider meeting Mr. Modesti at his Master Course a blessing, because he managed to answer my questions regarding the fach change not just by telling me what was happening.... But also by showing me.

And in that lies the true genius of Raymond Modesti. That he utilizes his decades of stage experience, performance experience and analytic pedagogy to come to the solution without confusing the singer even further! His guidance is systematic, uncomplicated, based on centuries of teachings passed on and perfected. And he constantly remind his students that he is not re-inventing the wheel... Only putting it into practice!
I have attended and listened to many voice teachers explain the workings of the human voice... And I can wholeheartedly say that any singer who wishes to understand the Body Connected Voice will be hard pressed to find and Voice Coach more equipped in teaching the fundamentals of posture, breath control, support and singing on the breath (as so eloquently taught by all forerunners of the Bel Canto School) as Mr. Modesti.
And why, would you ask, do I entrust this man with my most precious gift? My voice? Because I've seen and heard him sing... And I've seen and heard his teaching. Because of this man, I'm on the brink of an international career. Because of this man, I am dreaming again.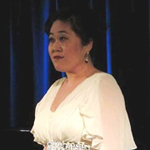 Sun Mee Vanpanteghem - ( Lirico-spinto soprano)
Raymond Modesti is a wonderful voice teacher and coach. He has a profound knowledge of singing technique and the vocal instrument . He provides the singer with the specific information needed on a particular moment. He is also a wise pedagogue who creates a calm atmosphere in which it is delightful to learn and discover the freedom of the voice. He never says a word too much or too little. His dedication and positive approach are remarkable. I am truly grateful I met him and he will be a mentor for the rest of my life.